What's New for 2012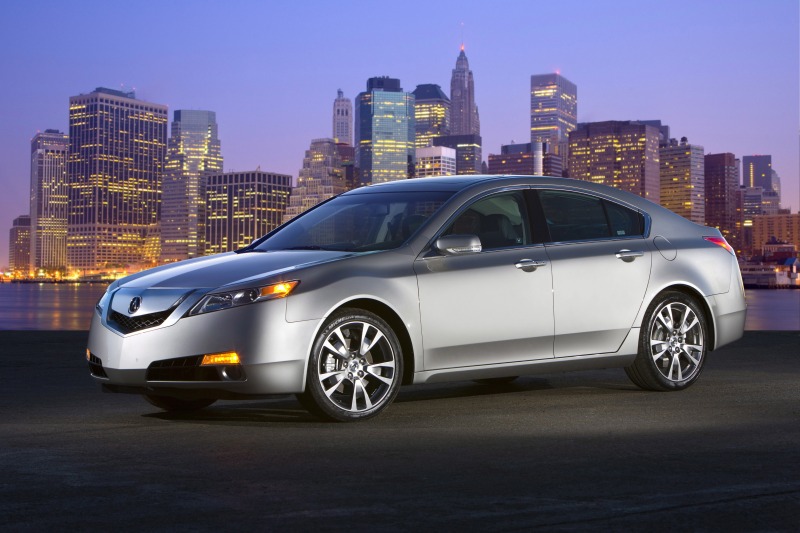 The 2012 Acura TL gets revised front-end styling, a six-speed automatic transmission, improved fuel efficiency, an upgraded navigation system and a quieter freeway ride.
Introduction
Like it or not, looks oftentimes plays a large role in people's decisions. Whether it is clothing, a potential mate or an automobile we're talking about, looks count big. As such, eye-catching style can often be enough to sway one toward purchasing an otherwise average car. And as the current generation of the Acura TL has shown, the inverse can be true as well -- questionable styling can hurt the success of an otherwise well-regarded luxury sport sedan.
Three years ago, Acura's redesigned TL generated many a raised eyebrow and upturned nose, due chiefly to the car's grille, which resembled a metallic beak. A shame, as the car behind it was a solid performer that offered a spacious cabin, features galore and excellent build quality.
The 2012 Acura TL benefits from a midcycle refresh that tones down the proboscis. This year also sees a replacement of the previous five-speed automatic transmission with a new six-speed automatic that can also match revs on downshifts. The six-speed gearbox will help improve fuel efficiency, as will friction-reducing measures for the base 3.5-liter V6 engine. Acura estimates the 3.5 will come in at 29 mpg highway -- an impressive 3 mpg improvement over last year's 3.5. Other updates include an updated navigation system (it now has a 60GB hard drive, more maps and crisper graphics) and improved sound insulation that is claimed to provide a quieter cabin at freeway speeds. Lastly, the Advance package now includes ventilated seats and a blind spot warning system.
The 2012 TL is once again available in two distinct flavors. Those looking for a refined ride, a spacious cabin and a full helping of the latest bells and whistles will be well served by the base model TL, a strong competitor to the likes of the Buick LaCrosse, Hyundai Genesis and Lexus ES 350. Driving enthusiasts should find the more powerful (305 horsepower versus 280), sharper-handling TL SH-AWD appealing. Blessed with an athletic chassis and Acura's Super-Handling All-Wheel-Drive (hence SH-AWD) system, this roomy sport sedan can hang with smaller rivals such as the Audi A4, BMW 3 Series, Infiniti G37 and Lexus IS 350 on a challenging, curvy road.
In short, Acura took an already competent car and made it better. And this year's more conservatively styled front end certainly doesn't hurt, either. We'll know more about the 2012 Acura TL as we get closer to the car's on-sale date in early spring 2012. Check back soon for complete buying advice and driving impressions.
MSRP from

$35,605
3.5L V6 engine

Automatic transmission

Up to 20 cty/29 hwy mpg

Navigation System

Bluetooth

iPod input

Satellite radio

Side/Curtain Airbags

Stability Control

Traction Control



Tags : 2012 Acura TL Photo, 2012 Acura TL Pricing, 2012 Acura TL Review, Lambor2012 Acura TL ghini Classified, 2012 Acura TL Rebate, 2012 Acura TL Spec, 2012 Acura TL Comparison, 2012 Acura TL Warranty, 2012 Acura TL Crash Test Video, 2012 Acura TL Paint Color, 2012 Acura TL Standard Equipment, 2012 Acura TL Recall, 2012 Acura TL Safety Feature, 2012 Acura TL Package/Option, 2012 Acura TL Ownership Cost, 2012 Acura TL Lease Calculator Loan, 2012 Acura TL Calculator Resale Value, 2012 Acura TL Trade-In Value, 2012 Acura TL Future & Concept, 2012 Acura TL Factory Pics, 2012 Acura TL Factory Videos, 2012 Acura TL Owner